Reliable Real Estate Services In Cedar Lake, Indiana
Cedar Lake, Indiana is a beautiful town located in the heart of Lake County. It is known for its picturesque scenery, including the 800-acre Cedar Lake, which offers a variety of recreational activities such as fishing, boating, and swimming. The town also boasts numerous parks, walking trails, and community events throughout the year. Additionally, Cedar Lake has a strong sense of community, with friendly neighbors, great schools, and a thriving downtown area with local shops and restaurants. Its convenient location, just 45 minutes from Chicago, makes it an ideal spot for those who want to enjoy small-town living with easy access to big-city amenities. Overall, Cedar Lake is a wonderful place to call home, offering residents a high quality of life and a tight-knit community. Do you currently call Cedar Lake home? Are you interested in one day calling Cedar Lake home? Lean on Lincoln-Way Realty to assist you with all real estate buying and selling in Cedar Lake, Indiana!
Lincoln-Way Realty Makes Buying And Selling A Dream
Lincoln-Way Realty offers comprehensive buyer and seller programs in Cedar Lake, Indiana to help clients navigate the real estate market with ease. Our buyer program includes personalized home searches based on your unique needs and budget, as well as expert guidance on the buying process, from making an offer to closing the deal. We also provide assistance with securing financing, negotiating terms, and coordinating inspections and repairs. Our goal is to make the home buying process as stress-free and efficient as possible for our clients, so they can focus on finding the perfect home for their family.
For sellers, we offer a comprehensive marketing plan designed to showcase your property to the widest possible audience. Our team of skilled agents will develop a customized marketing strategy to highlight the unique features of your home and attract potential buyers. We also provide expert advice on pricing your home to maximize its value, as well as guidance on preparing your home for showings and open houses. With our seller program, you can be confident that your home will receive the attention it deserves, and that we will work tirelessly to help you achieve your real estate goals. Contact Lincoln-Way Realty today to learn more about our buyer and seller programs and how we can help you buy or sell your home in Cedar Lake, Indiana.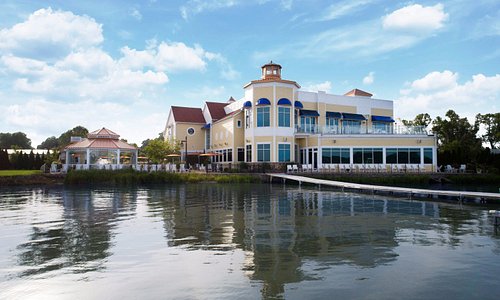 Get In Touch With Lincoln-Way Realty Today!
If you're thinking about buying or selling a property, now is the time to act, and Lincoln-Way Realty is the team to call. With years of experience in the industry, we have a proven track record of helping our clients achieve their real estate goals. Our team of expert agents is dedicated to providing top-notch service and personalized attention to each and every client. Whether you're a first-time homebuyer or a seasoned investor, we have the knowledge and expertise to guide you through every step of the process. Don't wait another day to start your property buying or selling journey. Contact Lincoln-Way Realty today and let us help you achieve your real estate goals. We're available by phone or email. Hope to hear from you soon!