Discover The Best Real Estate Services in Plainfield, Illinois with Lincoln-Way Realty
Plainfield, Illinois is a vibrant and thriving city located in Will County, just southwest of Chicago. With a population of over 43,000 people, it offers a wide variety of amenities and attractions for residents to enjoy. From its historic downtown district, featuring a variety of restaurants, cafes, and shops, to its beautiful parks and recreational facilities, including the nearby Lake Renwick Preserve, there is no shortage of things to see and do in Plainfield. The city also hosts a variety of community events throughout the year, such as the Plainfield Fest, which features live music, food vendors, and carnival rides, making it a great place to live, work, and play.
Whether you are buying or selling, Lincoln-Way Realty is the trusted real estate agency that Plainfield, Illinois relies on!
Looking To Buy Or Sell a Home in Plainfield, Illinois? Lincoln-Way Realty Has Got You Covered!
At Lincoln-Way Realty, we pride ourselves on delivering exceptional real estate services to both buyers and sellers in Plainfield, Illinois. Our experienced team of professionals is dedicated to providing our clients with a smooth and hassle-free real estate experience. For buyers, we offer a comprehensive home buying process that takes into account your specific needs and preferences. From finding the perfect property to negotiating the best price and closing the deal, we will be with you every step of the way.
For sellers, we provide an unbeatable value with our $2,500 flat listing fee. Unlike other real estate agencies that charge a percentage of the sale price, our flat fee approach ensures that you save thousands of dollars on unnecessary fees. We understand that selling a home can be a daunting process, which is why we work tirelessly to ensure that your home is marketed effectively and sold for the best possible price. With our industry expertise and commitment to client satisfaction, you can trust that Lincoln-Way Realty will exceed your expectations and deliver unparalleled results.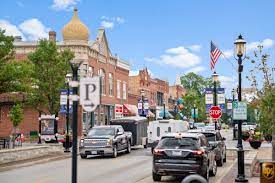 Trust Lincoln-Way Realty For All Your Real Estate Needs in Plainfield, Illinois
If you are looking to buy or sell a property in Plainfield, Illinois, look no further than Lincoln-Way Realty. Our team of experienced professionals is here to guide you through every step of the real estate process, from start to finish. Contact us today to schedule a consultation and discover how we can help you achieve your real estate goals.