Find Your Dream Home in Merrillville, Indiana with Lincoln-Way Realty's Expert Assistance
Merrillville, Indiana offers residents plenty of options to have a good time. One popular attraction is the Deep River Waterpark, which has thrilling water slides, lazy rivers, and other water activities that are perfect for a day of fun in the sun. For those who prefer a more low-key experience, the Merrillville Branch of the Lake County Public Library is a great place to relax and read a book. Residents can also enjoy a round of golf at one of the many golf courses in the area, such as the Turkey Creek Golf Course or the White Hawk Country Club. 
Additionally, the Star Plaza Theatre hosts a variety of concerts and performances throughout the year. With so many options, residents of Merrillville are sure to find something to do that suits their interests and preferences.
Discover the Best Real Estate Services in Merrillville, Indiana with Lincoln-Way Realty
Lincoln-Way Realty is a trusted name in real estate services, known for providing exceptional support and expert guidance to buyers and sellers in Merrillville, Indiana. For sellers, Lincoln-Way Realty offers a $2,500 flat listing fee, which eliminates any additional fees and maximizes profits. Their team of experienced agents, led by Team Siwinski, is dedicated to providing a smooth and easy home buying process for buyers, taking the time to understand each client's unique needs and preferences.
Whether you're looking to buy or sell a property in Merrillville, Indiana, Lincoln-Way Realty's commitment to exceptional service and personalized attention ensures a successful outcome.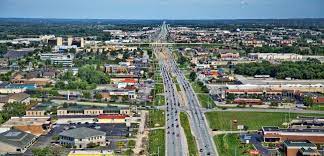 Trust Lincoln-Way Realty to Help You Buy or Sell Your Property in Merrillville, Indiana with Confidence
Whether you're a buyer or seller in Merrillville, Indiana, Lincoln-Way Realty is ready to help you get started on your real estate journey. With a commitment to exceptional service, personalized attention, and expert guidance, their team of experienced agents is dedicated to helping you achieve your real estate goals. So don't hesitate – reach out to Lincoln-Way Realty today to schedule a consultation and discover how their team can assist you every step of the way.