Lincoln-Way Realty: Your Top Choice for Real Estate in Orland Park, Illinois
Orland Park, Illinois is a thriving community located just southwest of Chicago. It offers a wide range of activities and attractions for residents to enjoy, including excellent shopping and dining options, beautiful parks and outdoor spaces, and cultural and entertainment venues. The Orland Park Sportsplex is a popular destination for sports enthusiasts, featuring indoor soccer fields, basketball courts, and a fitness center. For those who enjoy nature, the Orland Grassland nature preserve offers miles of hiking and biking trails, as well as opportunities for birdwatching and other outdoor activities. Orland Park is also home to a vibrant downtown area, where residents can enjoy live music, theater, and art events throughout the year. With so much to offer, Orland Park is a great place to call home for families, young professionals, and retirees alike.
Whether you are looking to call Orland Park your home or begin a new journey elsewhere, Lincoln-Way Realty is the real estate agency to ensure the process goes smoothly.
The Trusted Partner for Smooth Real Estate Transactions in Orland Park
At Lincoln-Way Realty, we understand that buying or selling a home can be a stressful and overwhelming process. That's why our team of experienced agents is committed to providing personalized, top-notch service to help you achieve your real estate goals with ease and confidence. We have a deep understanding of the local real estate market in Orland Park and surrounding areas, and we use our knowledge and expertise to guide our clients through every step of the process, from listing to closing.
For sellers, we offer an unbeatable $2,500 flat listing fee, which can save you thousands of dollars compared to traditional commission-based real estate fees. But don't let our low fees fool you – we never compromise on quality or service. Our team is dedicated to providing comprehensive marketing and advertising support to ensure your property is seen by the right buyers at the right time. And for buyers, we offer a wide range of resources and tools to help you find the perfect home, negotiate a fair price, and close the deal with confidence. With Lincoln-Way Realty, you can trust that you're getting the best value for your real estate investment.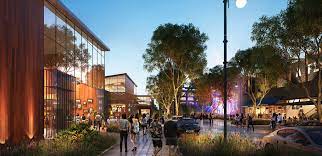 Looking to Buy or Sell in Orland Park? Turn to Lincoln-Way Realty for Expert Guidance
Our team of experienced agents is ready to guide you through every step of the process, providing personalized service and expert guidance to help you achieve your real estate goals. Don't wait – contact us today to learn more and get started on your real estate journey with Lincoln-Way Realty!