Find Your Dream Home in Lockport, Illinois with Lincoln-Way Realty's Exceptional Real Estate Services
Lockport, Illinois is a vibrant and historic city located in the southwest suburbs of Chicago. There is plenty to do in Lockport to keep residents entertained and engaged in their community. For nature lovers, the Illinois & Michigan Canal Trail offers miles of scenic biking and walking paths, while the nearby Des Plaines Conservation Area provides opportunities for fishing, hiking, and birdwatching. Lockport's downtown district boasts a variety of unique shops, art galleries, and restaurants, and the Old Canal Days festival each summer is a beloved community event featuring live music, carnival rides, and a fireworks display. For history buffs, the Lockport Area Genealogical and Historical Society Museum provides a fascinating glimpse into the city's past, and the historic Gaylord Building is a must-visit for those interested in the area's industrial heritage. 
Whether you're looking for outdoor adventures, cultural experiences, or simply a good meal and a fun atmosphere, Lockport has something to offer for everyone. If you are looking to buy or sell a home in Lockport, Illinois, reach out to the expert real estate agents at Lincoln-Way Realty.
Experience Unmatched Real Estate Services in Lockport with Lincoln-Way Realty
Lincoln-Way Realty is a top-tier real estate agency that provides expert services to both buyers and sellers in Lockport, Illinois. With years of experience and in-depth knowledge of the local real estate market, Lincoln-Way Realty's team of professionals is well-equipped to assist sellers with selling their homes quickly and efficiently. 
In particular, their $2,500 flat listing fee is an attractive option for sellers looking to maximize their profits while minimizing their expenses. Meanwhile, buyers looking for their dream home can benefit from the expert advice and support of Team Siwinski. 
The team's personalized approach and attention to detail ensure a smooth and stress-free process for buyers, from start to finish. Whether you're buying or selling in Lockport, Lincoln-Way Realty is the go-to agency for exceptional service and expert guidance.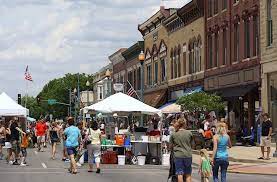 The Go-To Real Estate Agency for Exceptional Service in Lockport, Illinois
If you're a buyer or seller looking for exceptional real estate services in Lockport, Illinois, look no further than Lincoln-Way Realty. If you're ready to buy or sell a home in Lockport, don't wait – reach out to Lincoln-Way Realty today to schedule a consultation and take the first step towards achieving your real estate goals.