Discover The Charm & Beauty Of Real Estate In Frankfort, Illinois
Frankfort, Illinois is a vibrant community with plenty to do and see for residents and visitors alike. The town is located just 35 miles southwest of Chicago, making it a great choice for those who want to enjoy the city's amenities while still having a quieter, suburban lifestyle. Frankfort is also home to several highly-rated schools, making it a popular choice for families.
For nature enthusiasts, Frankfort offers a variety of outdoor activities, including hiking and biking trails, fishing spots, and parks. The Old Plank Road Trail, a 21-mile paved trail, runs through the town and provides a scenic route for outdoor exercise. Frankfort is also home to the Lake Katherine Nature Center and Botanic Gardens, which features hiking trails, wildlife viewing, and a variety of educational programs. For those who enjoy shopping, Frankfort has a charming downtown area filled with unique shops and restaurants. Overall, Frankfort offers the perfect balance of small-town charm and big-city convenience.
Whether you're a single young professional, a part of a family looking to settle down, or an empty-nester, Frankfort is such a beautiful place to call home. Learn more about what the city has to offer and whether a home here is fit for you by getting in contact with Joseph Siwinski and the Lincoln-Way Realty team!
Find Your Dream Home In Frankfort With Lincoln-Way Realty
Searching for a home to buy can be an exciting but also overwhelming process. With so many listings and neighborhoods to choose from, it can be difficult to know where to start. That's where Lincoln-Way Realty comes in. When you work with us to buy a home in Frankfort, Illinois, we will send you MLS (Multiple Listing Service) listings via email based on your preferences and criteria. You can save your favorite listings, request in-person tours, and receive alerts when new listings that match your criteria become available. Our team of agents can also provide valuable information about all the local markets, including schools, entertainment, transportation, dining options, and more.
Buying a home with Lincoln-Way Realty in Frankfort, IL also means having access to in-person tours and support throughout the entire buying process. We understand that buying a home is a major investment, and we're committed to providing personalized attention and guidance to help you find the perfect home for you and your family. Additionally, we work hard to help you save money by negotiating the best possible price for your dream home and connecting you with trusted lenders for financing options. With Lincoln-Way Realty, you can feel confident and supported as you navigate the exciting journey of buying a home in Frankfort.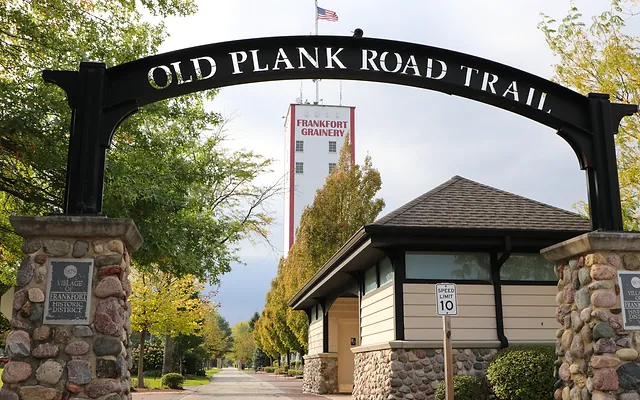 Contact Us To Explore The Best Real Estate Options In Town!
Ready to start your search for the perfect home in Frankfort? Contact Lincoln-Way Realty today to get started! You can visit our website to browse current listings, request more information, and connect with one of our experienced agents. You can also give our Illinois office a call at 708-479-6355 to speak with a member of our team directly. If you feel more comfortable coming into the office, you can visit us at 11104 Front St. (Unit 2E), Mokena, IL 60448. We are committed to providing exceptional service and support to all of our clients, and we look forward to helping you find your dream home in Frankfort!